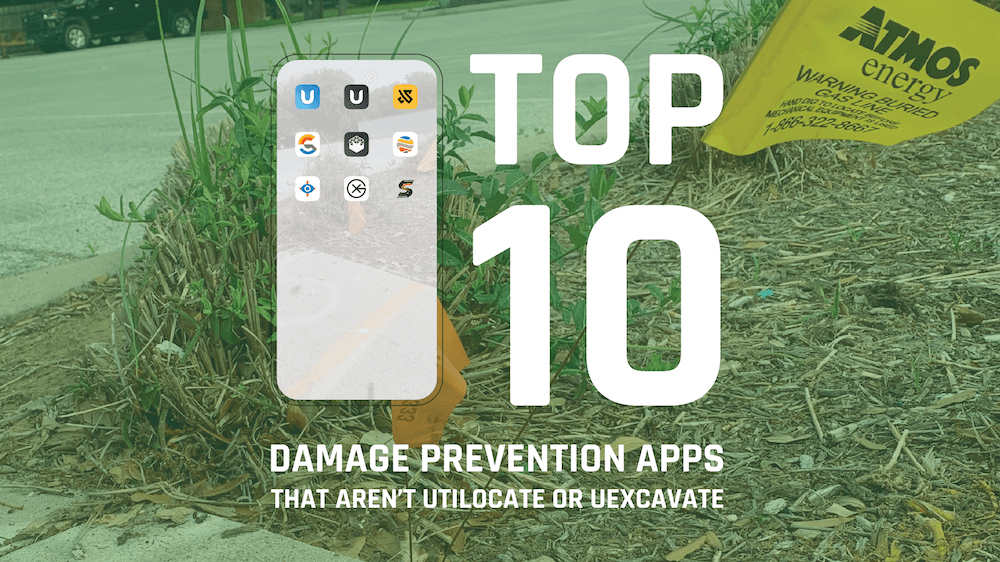 I was reading an article with Tilson CTO Jason Burns about his technology stack and that inspired me to put together a list of apps and solutions which I think could help your damage prevention processes.
NearMap AI

Nearmap provide geospatial content as a service and their AI tool is a powerful option for providing addiotnal info on top of satellite imagery. I could see this being used by utilities and contractors to fill out their data set. 🔗

Geolitix

Jan Francke is legendary in the GPR world and Geolitix was created by him and his team to provide a cloud platform for GPR data analysis that enables rapid, accurate data delivery for projects of any size. It's got some cool tools for deeper analysis than other options out there. 🔗

Utilix AR

Augmented reality is an almost untapped field in locating and damage prevention. Utilix AR is making the invisible, visible! In their own words it "gives users an augmented reality view of their immediate environment, displaying assets in their actual location with attributes, from 2D, 2.5D or 3D source data."

Utility Mapper

Utility mapper from TerraFlow has an impressive sketch tool for utility locators to complete one call locate sketches in the field leveraging the data you captured. It's an intuitive and impressive tool. 🔗

GIS Cloud

If your field workers need a light solution for capturing map data then GIS Cloud is a good solution. It's nice because it works online and offline which some other providers don't do. 🔗

4M

Our friends at 4M have a unique product which a lot of utility owners and contractors could take advantage of. They haven't quite got all of the states covered yet, but they're getting there and in Texas where they started out they've really improved damage prevention for some big players. 🔗

UtilityCloud

UtilityCloud's strength in my opinion is their ability to integrate with multiple other platforms and solutions. They provide an operations app which makes complex things a lot simpler to manage. 🔗

PointMan

Pointman has been around for a long time and their app is pretty mature but it's also easy to use and works well. I think one of their USPs is that they provide a cheaper solution than ESRI for some similar field functions. 🔗

Proceq GPR

This one is hardware dependent I guess, but Screening Eagle / Proceq have super impressive UI/UX in their app and high quality products. One nice thing they have is the ability see demo data in their apps you can try before you buy! 🔗

PowerBI

While technically not a utility / damage prevention app PowerBI is a really powerful tool for displaying data on a dashboard and managing your data visually. Damage Prevention Data is valuable and the best way to leverage and use it, is to see it. 🔗
Let me know what you think of my list and what I missed?!
Honorary mention should go to Utilocate and UExcavate which I think are the best apps on the market... but I'm bias.