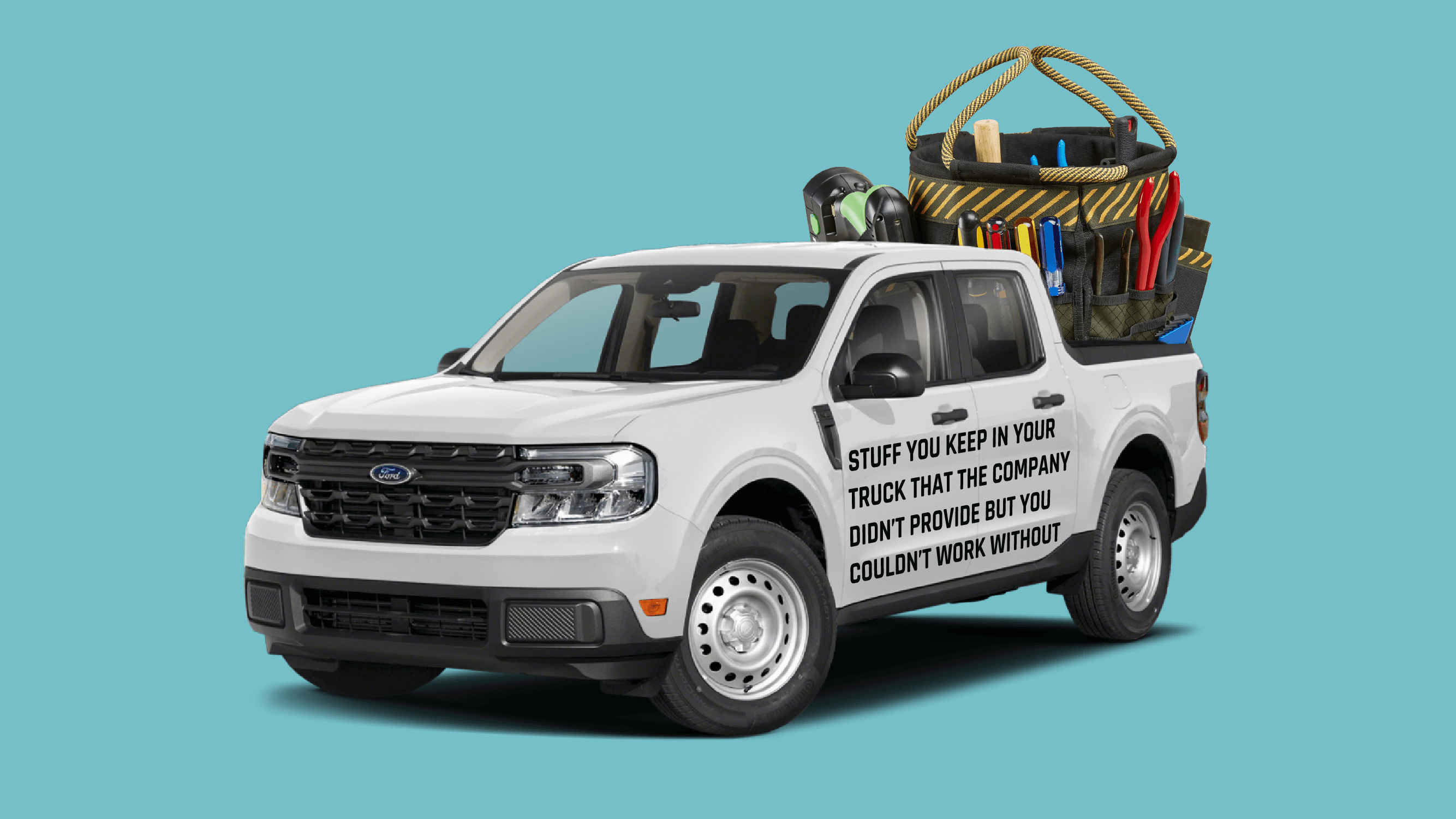 We asked a few of our customers and friends in the industry "what do you keep in your truck?"

The obvious answer for locators, is that they have their locating equipment in there. But there's so much more that workers in the field need, so we've made a list of the most popular items:
Wipes

Hand Sanitizer

Power inverter for charging all your devices!

Cultivator/hoe combo

Self adjusting wire strippers

Muck Boots

Rain Jacket

Totes for flags/paint

Toilet Paper

Pocket Knife

Razor Knife

Machete

Leatherman

Gloves

First Aid Kit

Trash Bags (rainy/muddy days),

Ratchet Strap

Microfiber Towels

Flashlight

Head Lamp

Small Notebook,

Solder

Soldering Iron

Lead Wire

Snacks

Water

Bug Spray

Pepper Spray

Cantilever Manhole Opener

Personal Phone

Headphones

Rain Gear

Binoculars

Pickaxe

Recovery Mats,

Jumper Box.

Water proof paper and pressurized waterproof pen

Measuring Wheel

Battery Powered Drill

Voltage detector
Let us know what you keep in your truck or if you've got any ideas. Learning from other locators is a great way to expand our knowledge base as industry and also a lot of fun.